About Wire Wheel Classic Sports & Race Cars
History
Wire Wheel Classic Sports Cars, Inc. was founded in 1991 by Hayes H. Harris and his wife, Charlotte, out of their passion for British sports cars.
Hayes has over 50 years experience in working with British cars. The business started very small, but has now grown to a constantly changing inventory of over 45 classic sports and race cars. Many satisfied clients from all over the world have become both repeat customers and friends. We are classic car enthusiasts selling to classic car enthusiasts and we are looking forward to helping you own your first or an additional classic sports car. We are located in Vero Beach, Florida.
Wire Wheel Classic Sports Cars, Inc. is a licensed, bonded and insured, Florida Dealer.
We try to keep this web site as up to date as possible with new changes. Our inventory is constantly changing. Please let us know if you are looking for anything in particular and maybe we can help. Photos are posted of most of our inventory, but some cars are still "works in progress" so there may not be photos available until they are completed. We try to give as much and as accurate information as is possible but would be happy to answer any additional questions promptly.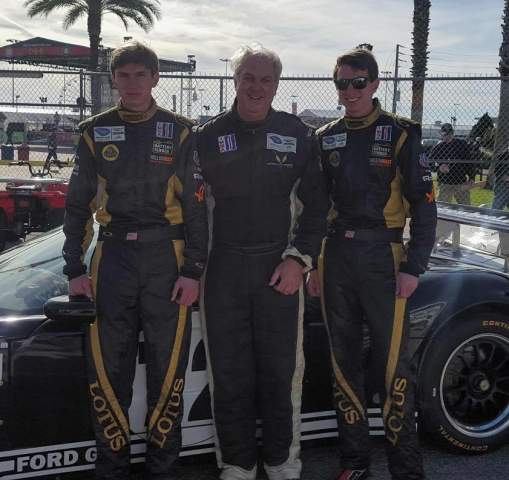 From left to right Hunter, Hayes and Hamilton Harris
FINDERS FEES & REFERRALS
We are always looking for good new inventory and are happy to pay a generous "finder's fee" for a productive lead on a British sports or race car. Fees will be paid if we are able to purchase the car. Please give a call or drop us an email if you hear of an interesting British sports or race car for sale, and earn yourself some extra spending money!