Lotus Sports & Race Cars
Here at Wire Wheel Classic Sports Cars we are passionate about Lotus. We have over 30 years of experience buying, selling, and racing Lotus cars. We apply the knowledge and experience we have acquired over the years to help our customers purchase a Lotus that suits their lifestyle.
We maintain a large inventory of Lotus sports cars and race cars, from the classic Lotus Seven, Elan, Elite, and Europa to the modern Elise, Exige, and Evora.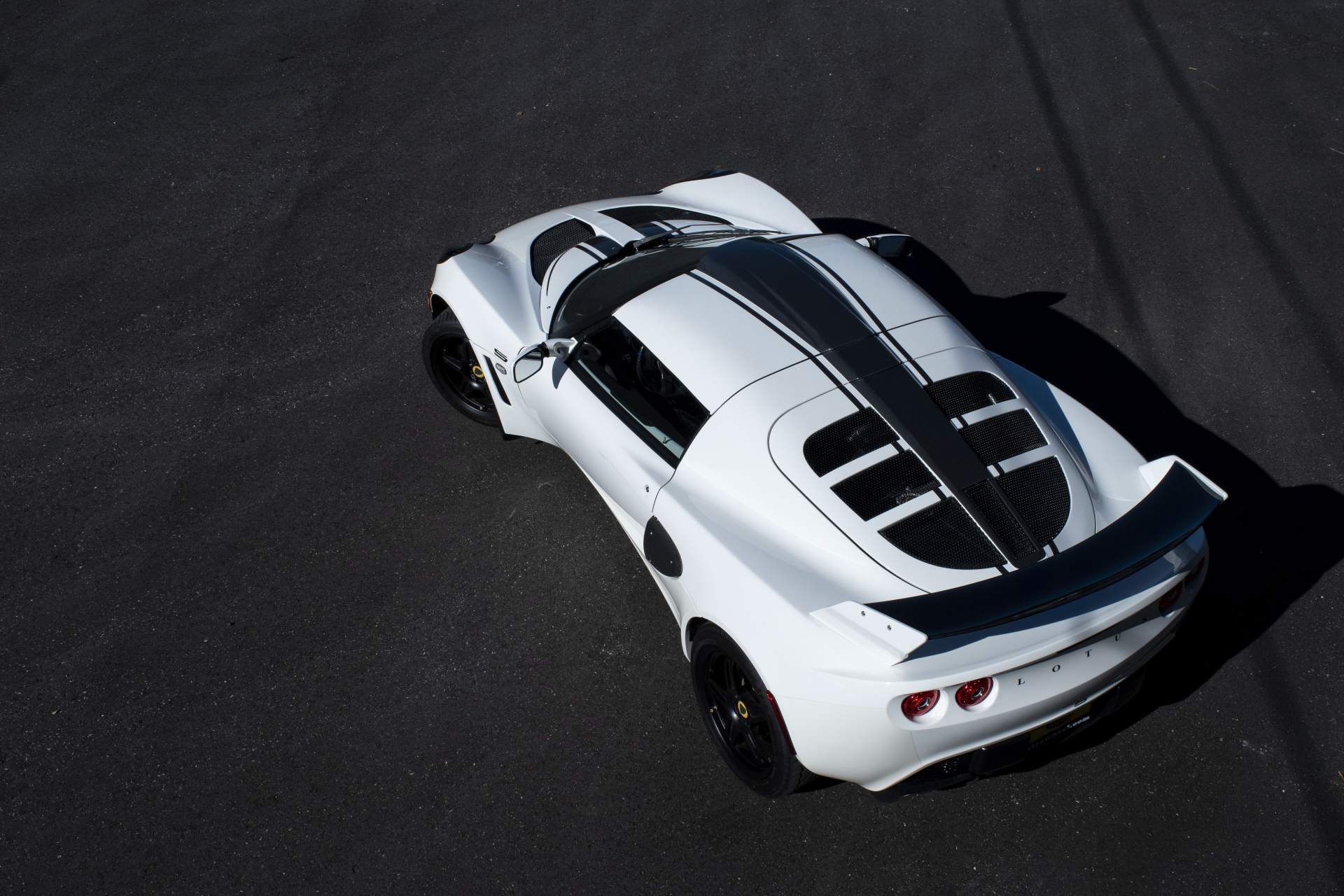 Lotus Elise
The Lotus Elise is a modern sports car that stays true to Colin Chapmans's philosophy of "Simplify, Then Add Lightness". Featuring a bonded aluminum chassis combined with lightweight composite bodywork the Lotus Elise weighs in at just about 2,000 pounds resulting in a pure and engaging driving experience unmatched by any modern sports car.
Lotus Exige
A more hardcore version of the Elise. The Lotus Exige shares the same lightweight construction as the Elise. The Lotus Exige is a more aggressive track oriented model featuring stiffer suspension, additional downforce, and a intercooled supercharger from 2007 onwards.
Lotus Evora
Introduced in 2010, the Lotus Evora is a more spacious car with more luxuries than the smaller Elise and Exige. The Evora is a larger car weighing around 3,000 pounds featuring a 3.5 liter Toyota V6 engine. The Lotus Evora is better suited for daily driving than the smaller Elise while maintaining the authentic and engaging driving experience Lotus is known for.